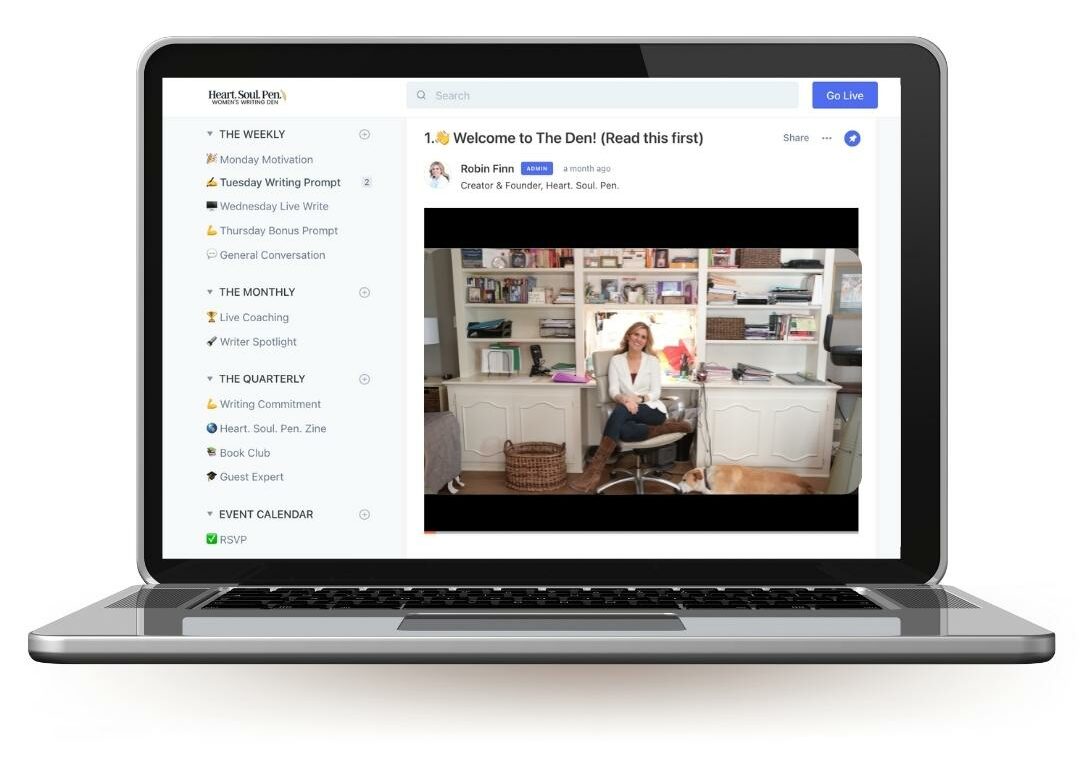 What is the Women's Writing Den?
The Women's Writing Den is a private online membership community where writers meet in a virtual space to write, get feedback, accountability, and the mindset and momentum they need to find their voice on the page in a dedicated space for women writers.
Members receive daily writing prompts, post their writing, receive feedback, get accountability checks, group coaching opportunities, and so much more–all on their own time.
The Den is always open! Don't let time, location, or scheduling be a barrier to joining a vibrant writing community.
The Women's Writing Den is a great fit for:

From experienced, professional writers to new writers.
Anyone who feels the call to write but doesn't consider herself a "writer" (yet).
Any woman in search of creative self-expression, finding her voice, and awakening to her creative spark.
Weekly writing prompts, exercises, Q&A
Individualized, strength-based feedback designed to nurture a writer's original voice, build creative confidence, inspire & motivate.
Den Talks focused on writing strategies & methods, going deeper, sustaining momentum
Group coaching opportunities
Intimate, Den-members-only writing events held live on Zoom
Opportunities to publish your work in the online magazine
Digital archive of writing prompts & talks
A private, nurturing community of women writers with whom to share your writing journey
24/7 availability: The Den is always open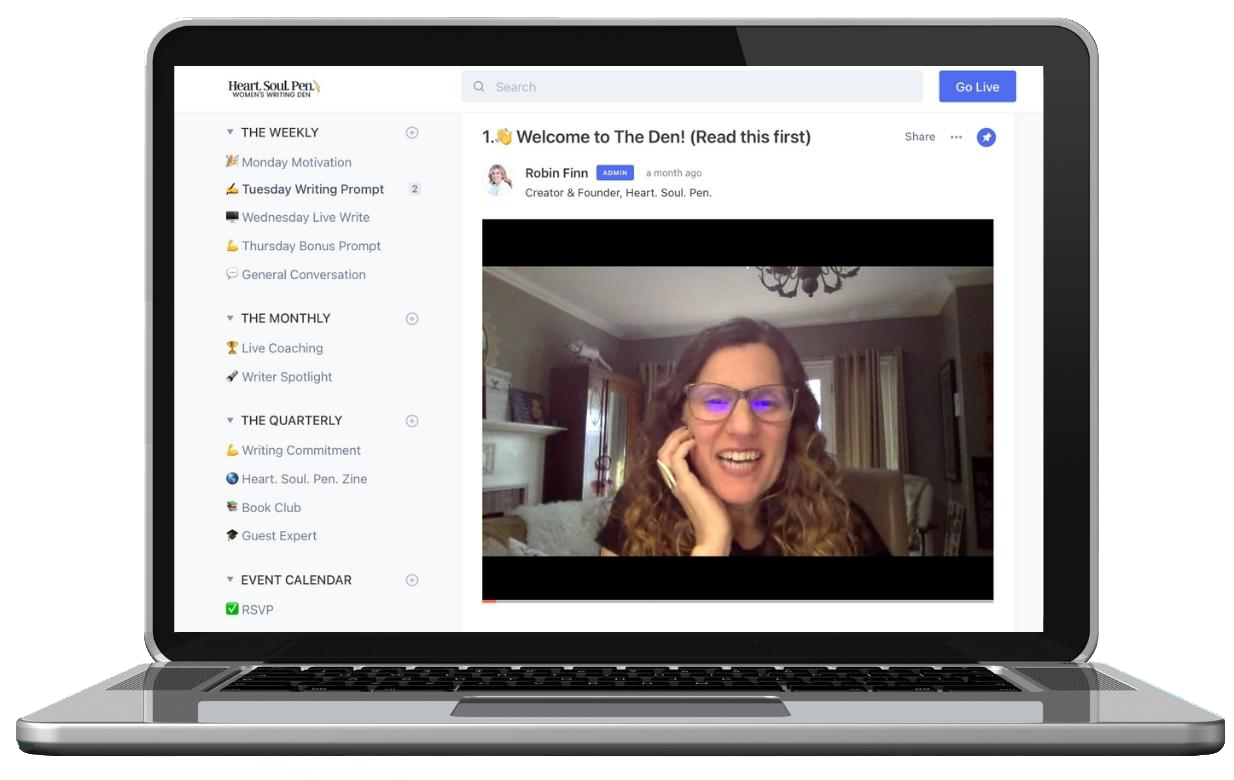 Sign up for our newsletter

Receive writing prompts, inspiration, and event updates.