What is the Women's Writing Den?
The Women's Writing Den is a private online community where writers meet in a virtual space to write, get feedback, accountability, and the mindset and momentum they need to find their voice on the page in a dedicated space for women writers. 

Start your FREE 15-day trial to see if the Women's Writing Den is the right fit for you! There's no committment or credit card needed to join!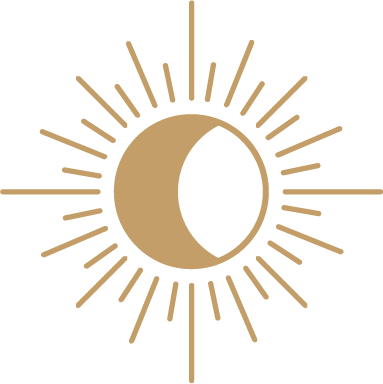 Live Weekly Writes
Join us for live writing sessions. Get supportive feedback. Generate new material. Make an appointment with your writing!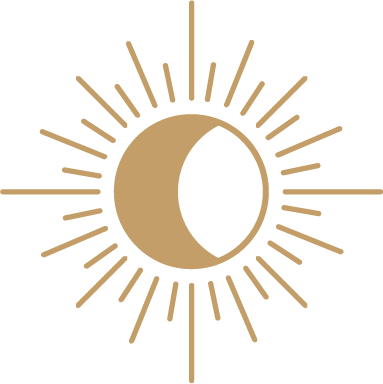 Live Writing Coaching
 Struggling with your writing process? Have a block? Need feedback on an idea? Bring your questions and receive live coaching on your writing project.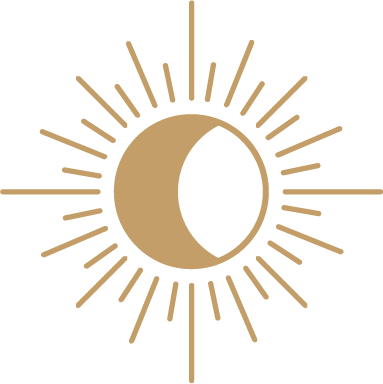 Fresh Writing Prompts
Ignite your writing practice with two new prompts each week. Inspire your writing, connect to your creative spark, and never run out of ideas.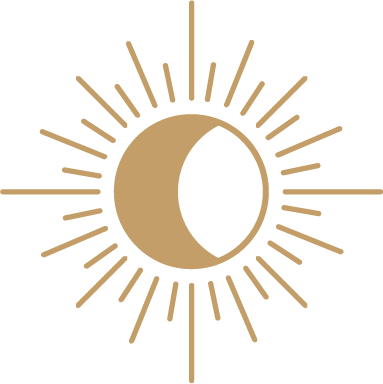 Publish Your Work
Submit, publish, and promote your work to a vast audience through our online magazine. Get your work out into the world.
Full community access
Live writing sessions each week
Live coaching sessions each month
Regular accountability checks
2 weekly writing prompts
Individualized, strength-based feedback
Writer spotlights
Opportunities to publish
Book club for writers
Guest experts + special events
Vibrant community of women writers
24/7 availability: The Den is always open
Join now for a FREE 15-day trial
No committment or credit required to join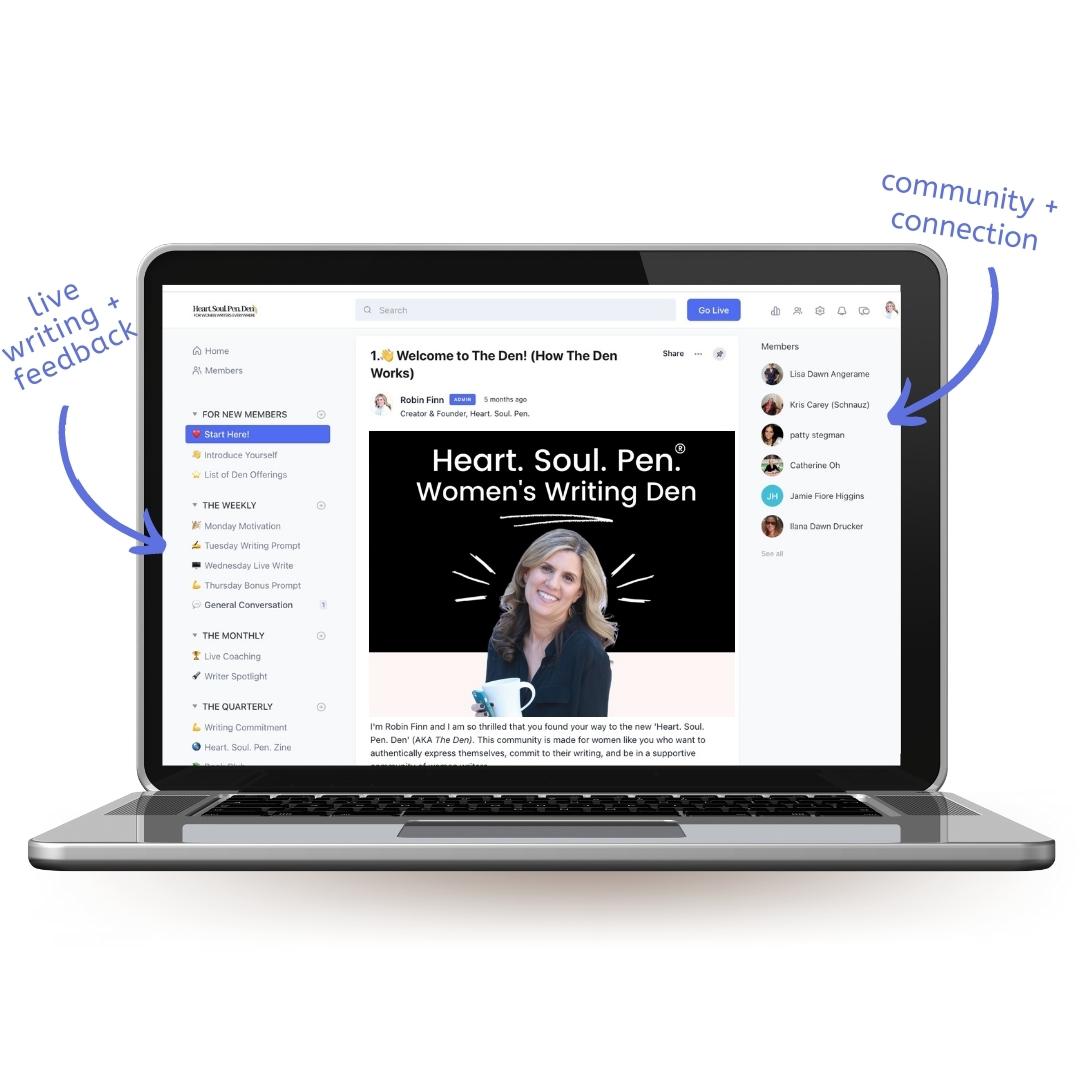 The Women's Writing Den is a great fit for:

From experienced, professional writers to new writers. From part-time hobby to passion project, all women writers are welcome.
Anyone who feels the call to write but doesn't consider herself a "writer" (yet).
Any woman in search of creative self-expression, finding her voice, and awakening to her creative spark.
Hear from some of our Writers! 

Meet Your Writing Coach: Robin Finn, MA, MPH
Hi! I'm a published writer, teacher, coach, and the founder of The Heart. Soul. Pen.® Den based in Los Angeles. I started writing when my kids were little— while hiding in my car while they were at soccer practice! My work has been published in The New York Times, The Washington Post, The Los Angeles Times, BuzzFeed, The Huffington Post, and more. My first novel, "Restless in L.A.," was named a Best New Novel of 2017 by Babble.com.
I created The Heart. Soul. Pen. Den. for women who write, wherever they are in their writing journey. I believe it is possible to be a partner, worker, mother, friend and a writer. Too often women think their experiences are "too small" or "not enough." This is not true. The world needs your words. In The Den, we write regularly, develop our work, get inspired as a community, support each other, and find our voices on the page. Writing has changed my life. It can change yours, too! I will see you in The Den!