Heart. Soul. Pen. Girl's Night Out (HSP GNO) Events

New & experienced writers welcome!

$45  — Sunday Evenings Throughout the Year  4-6 PST / 7-9 EST
Heart. Soul. Pen. Girl's Night Out events are 2-hour guided writing workshops held throughout the year live on Zoom. These evenings are a journey into the heart of your creative voice. Using playful writing prompts designed to inspire and ignite fresh material, we write, share, explore, and discover our voices on the page in fresh and surprising ways—all within a nurturing community of women writers. These evenings are for writers of all levels: experienced writers, new writers, journal writers, and the "writer curious." All are welcome to attend!
Join us to experience a burst of creativity, community, and connection. 
Girl's Night Out: October 30th
Next GNO event: Coming Soon!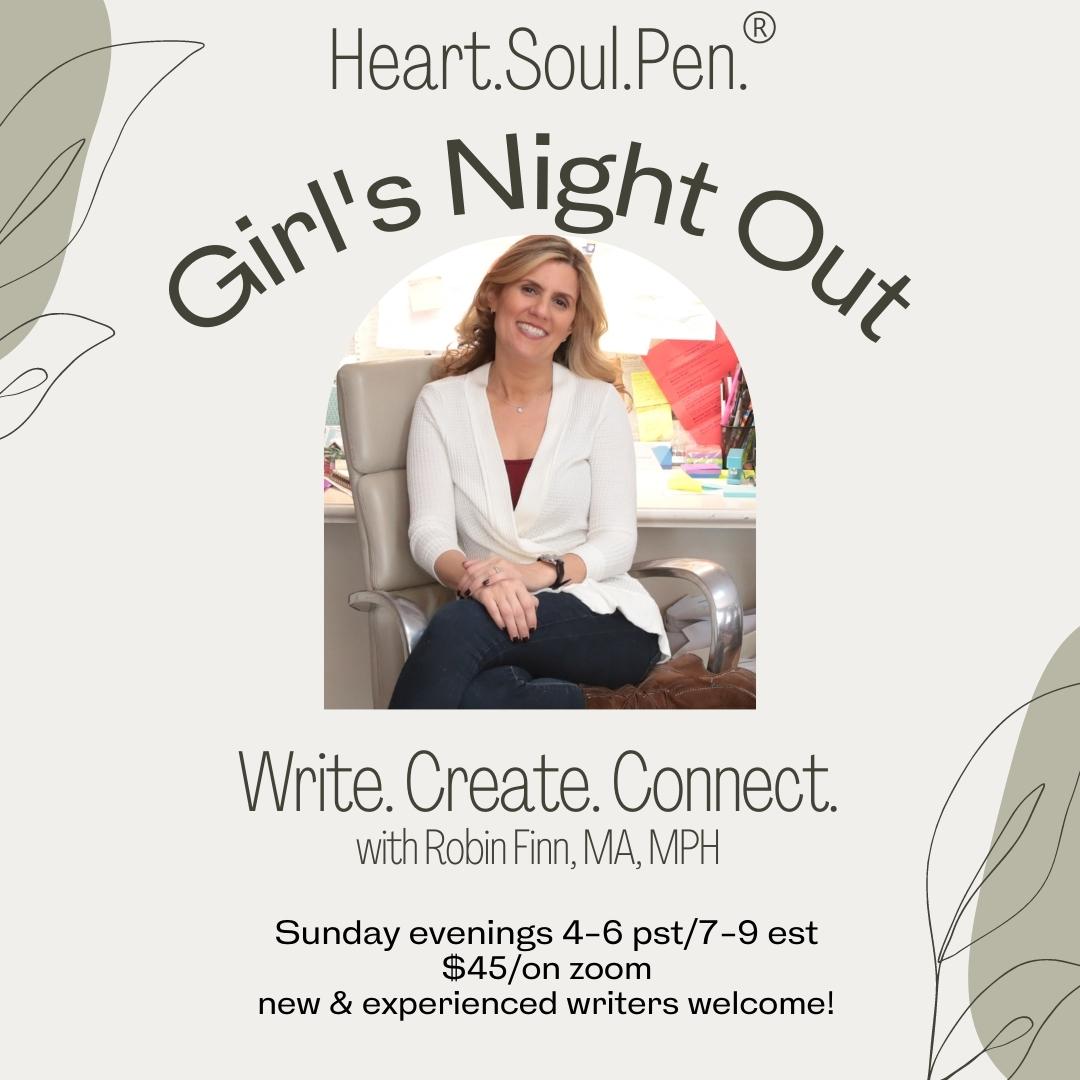 HEART. SOUL. PEN. LIVE! is a live literary salon where writers share their work before a live audience. These uplifting events were put on hold during Covid-19 but will be returning shortly!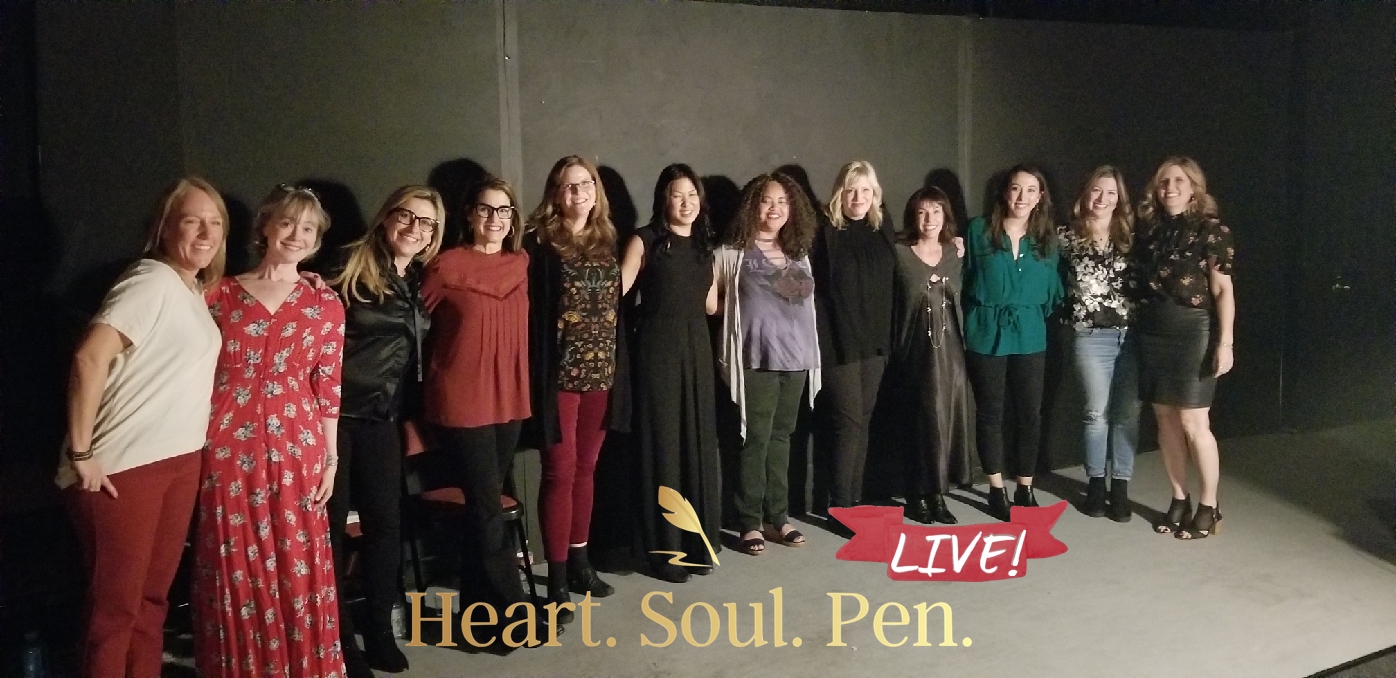 Heart. Soul. Pen. Writing Retreat – July 2022

A writing sanctuary hidden inside Los Angeles

The Heart. Soul. Pen. writing retreat was an amazing opportunity to join your fellow women writers and me as we wrote together in a beautiful space hidden away in a tiny pocket of peace in Encino, California.
We began our morning with body-based practices to connect to our body, open the heart, and quiet the mind. Then we wrote and shared throughout the day. Each day, we went deeper, as we embraced our radical self-expression, dug into the Heart. Soul. Pen. community and focused on our own self-care. The growth, connections, and community that was built was extraordinary! Writing is good for the heart and soul.
If you missed it, fear not!  The retreat was so successful that we will definitely be holding another one again soon. Stay tuned for details!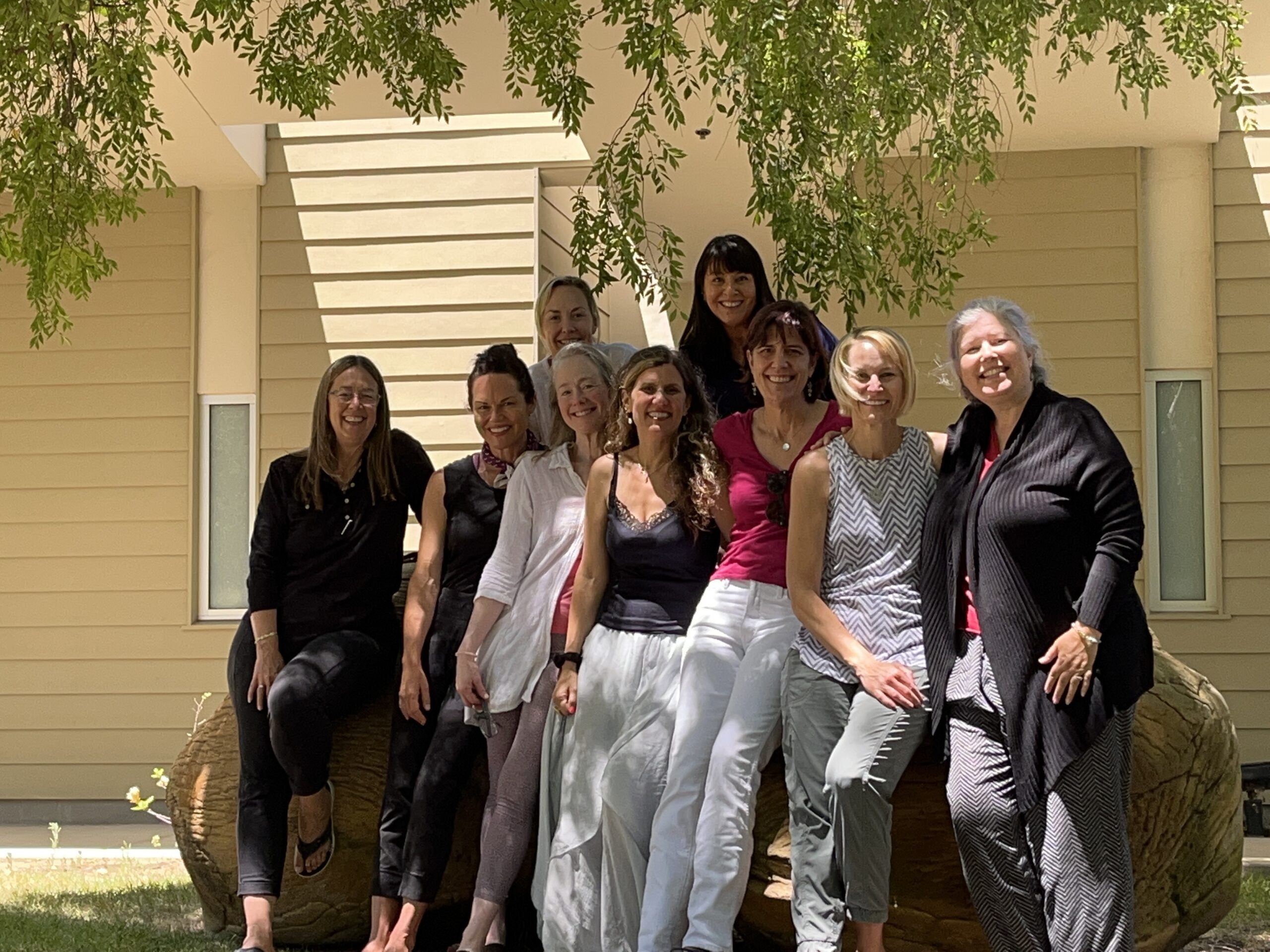 Sign up for our newsletter
Receive writing prompts, inspiration, and event updates.