It was an innocent online flirtation. Until it wasn't…
Alexandra Hoffman thinks she has it all together. She lives with her work-obsessed husband Jason and their three challenging children in upscale Los Angeles. She never meant to "friend" her old boyfriend, Matt Daniels. She hasn't seen him in twenty years. But as Alex's fortieth birthday approaches, she finds herself re-connecting with Matt online—and re-reading her college journal, which details their intense connection and unresolved ending. But Alex's hands are full with the kids, one of whom she just can't help, no matter how hard she tries.
Lonely and alienated by the helicopter moms, and from Jason who is never around, Alex's flirtation quickly moves from on-line to real-world. Alex realizes—too late—that she cannot trust herself. When she meets Matt for dinner, the attraction is undeniable. And when he touches her face, it's electric. As her life spirals out of control, she clings to her free-spirited life coach, Lark, to make sense of the mess she's made. But Lark's advice is clear: Alex must confront her past and find the courage to face her future, even if it means risking everything.
"'Restless in L.A.' is an emotional story that attacks the senses and wrenches the heart with every page, making for a compelling novel that is hard to put down."
— LITerary Scene
"This is a fast page-turner, and the beginning jab at Facebook is a compelling start to a story similar to those by Liane Moriarty or Jen Lancaster. The book considers the struggle between personal happiness and adult responsibility and which is more important."
— San Francisco Book Review
"One of the best novels of 2017!"
— Babble.com
"The author realistically sketches a portrait of a haggard mother, pummeled by relentless obligations and unceremoniously jettisoned dreams…her account of a teen addled with cognitive dysfunction is expertly produced."
— Kirkus Reviews

How a harried L.A. mom got her first book published — at age 47
"Mommy, do you love me more than your laptop?"
"What?" I asked, my fingers frozen above the keyboard. "Of course! Why would you ask that?"
"Because you're always writing," said my 8-year-old daughter.
She'd come home from school and asked for a snack. I promised to make her a grilled cheese in just one minute, but my character, a married mother of three, was back online, exchanging messages with her old love from college — the one she'd friended on Facebook and agreed to meet for dinner while her husband was out of town. Things were heating up on the page, but I had every intention of making that grilled cheese…READ MORE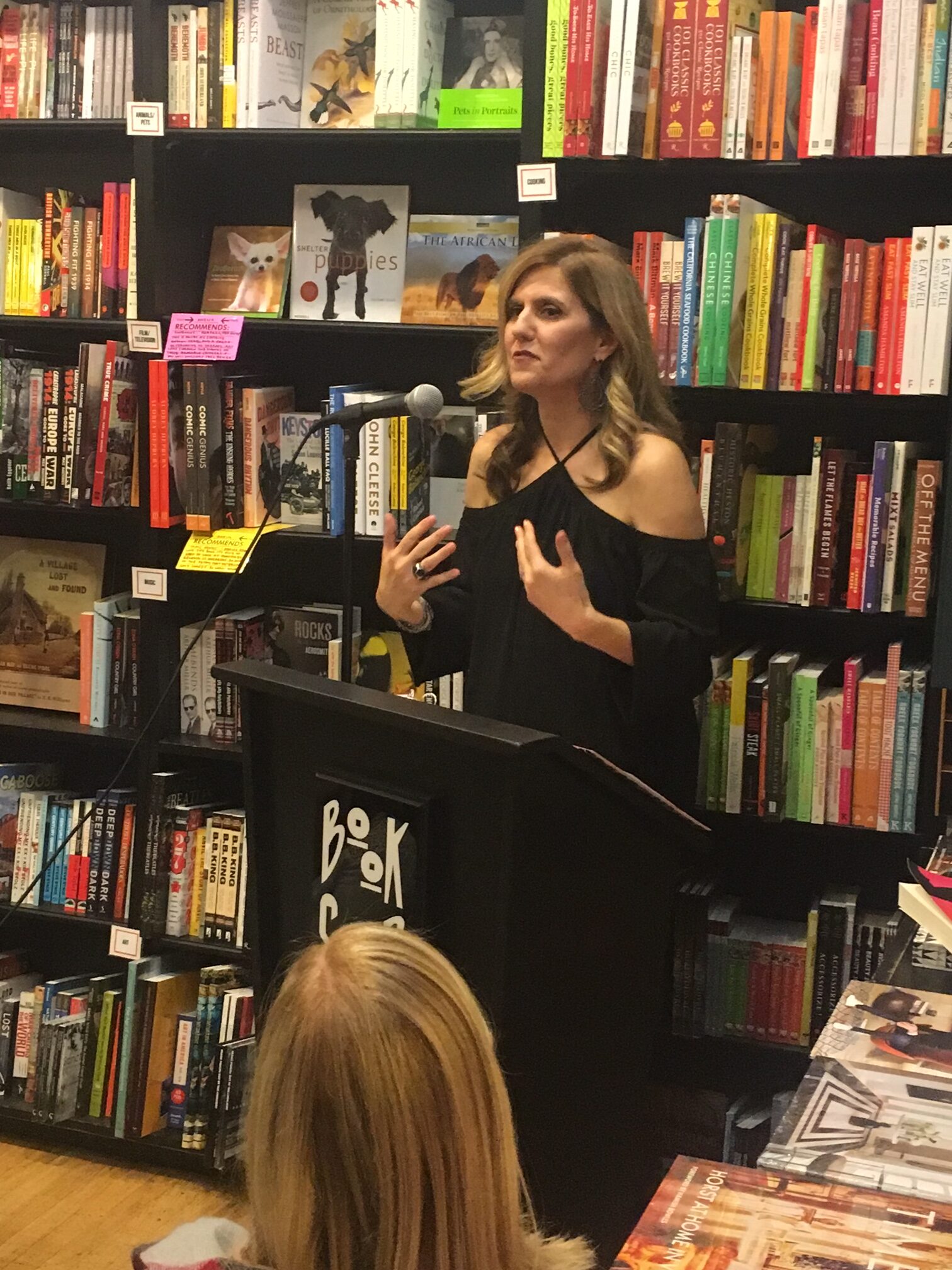 Sign up for my newsletter
Receive writing prompts, inspiration, and event updates.